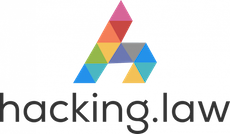 Become part of the hacking.law Community at our two-day Hackathon. Connect with Lawyers, Software Developers, Designers, Digital Innovators and many other people interested in Legal Tech.
In organized brainstorming sessions,  we'll cover topics as diverse as Document Automation, Knowledge Management, Templating, Use of artificial intelligence in daily law practice, Competitive advantages through the use of AI, Process Automation & Knowledge Architecture, Blockchain, Smart Contracts.
We will touch upon new digital business models and topics such as Legal Tech Start-Up Success Stories and Legal Design Thinking.
2day Hackathon & Workshops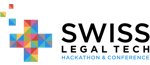 The Swiss Legal Tech Conference brings together a community of legal professionals and technical experts in order to discuss and develop the legal industry of the future.
The legal services industry is currently entering a phase of deep transformation. The most basic tasks are automatized, simple services are commoditized, clients are empowered and professionals must increasingly focus on value-added services.
Similarly to other industries previously, legal services are being industrialized and standardized. Starting with simple contracts and services, ultimately every aspect of a lawyer's day-to-day job will be touched by automation. Customers will benefit from a price drop and a better access to justice. But faced with increasing competition, lawyers will need to rethink their business model.
The Conference language will be English, workshops and break-out sessions in English, German and French.