Legal Tech Hackathon
Switzerland's one and only Legal Tech Hackathon brings together software developers, the digital revolution's driving forces, and legal practitioners for the first time. Under the umbrella of "hacking.law" we promote a long overdue dialogue between these two groups.
Any productive dialogue starts with a common language. Its development  is the core goal of the event. For two days, the event aims at building bridges in the form of different formats and with the help of Legal Engineers, legal practitioners with technical expertise.
Sign up now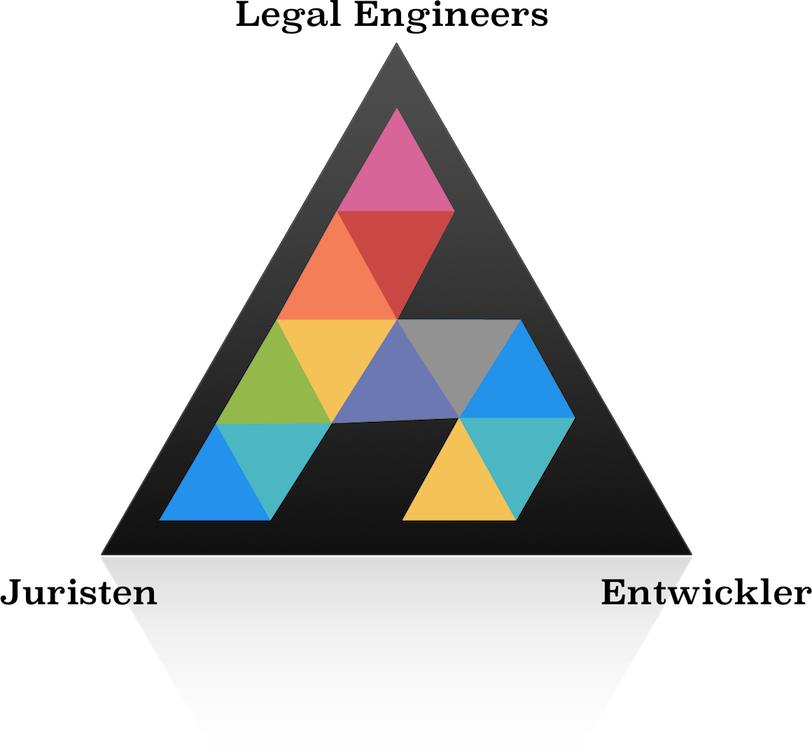 Legal practitioners, lawyers, students
Rechtsberatung beginnt gerade sich grundlegend zu verändern. Digitalisierung kommt mit Verzögerung auch im Recht an. Die Veränderungen gehen tief. Die Juristenausbildung hat derweil wenig Lust auf Veränderung oder Innovation. Vieles ist so, weil es immer schon so war.
Der Legal Tech Hackathon will dies ändern. Wir laden alle Juristen, Anwälte und Studenten ein, sich zwei Tage Zeit zu nehmen, in die Welt digitaler Innovation einzutauchen. Dabei können Juristen auch ohne technisches Hintergrundwissen wertvolle Beiträge liefern, um innovative Produkte und Services im Legal Tech Bereich zu erschaffen.
Be part of it
Legal Engineers
Legal Engineers are legal practitioners who already have a profound technical understanding. They have understood to – mainly autodidactically – gain valuable knowledge of how digital technologies can be used. Their knowledge is meant to be shared, commonly expanded and sharpened.
During the two-days Legal Tech Hackathon, they will translate and bridge the gap between curious legal practitioners on the one hand, and software developers and designers of digital products on the other hand. Thereby, they serve as a role model for the future legal practitioner.
Join now
Software developers and designers
Software developers and designers are the driving forces behind our society's digital transformation. They are the architects of tomorrow's society. The overall social responsibility is a heavy load to carry on their shoulders. In this respect, legal practitioners, having been responsible for society in a whole for centuries already, therefore are crucial stakeholders to provide valuable input and assistance.
A humane digital future can only be built together. We invite software developers, designers and digital entrepreneurs to open up for a dialogue.
Sign up here
Hackathon Building Blocks
Stage 1: joint brainstorming
Everything starts with an idea: What is part of legal practitioners' everyday professional life which can be simplified, accelerated or even eliminated? How can work processes be improved? And in general: how can legal advice and legal practice be rethought? Think creatively, think big, every idea counts! In this respect, legal practitioners can provide valuable input, ideas, for instance, in the field of contracts (templates, analysis, execution, etc.), document and IP management as well as CRM tools for legal practitioners.
Stage 2: organization of ideas
In this stage, ideas and technological possibilities are put together – how can ideas be matched with the innovation drivers blockchain, industrialization and artificial intelligence?
Stage 3: team building
The participants form teams in accordance with personal interests. There are no specifications in respect of the composition of the team. Every team will be supported by the present legal engineers.
The teams implement their ideas by starting to hack. The goal may be, but not necessarily, to develop a functional prototype. As a competition entry, it is also possible to theoretically elaborate an exciting idea. Legal engineers help legal practitioners to be productive in the teams, to contribute to the implementation of the idea and to fulfill original legal tasks within the team.
Workshops for legal practitioners
By participating at the Legal Tech Hackathon, legal practitioners have already overcome the first hurdles on the way to tomorrow's legal consulting. The workshops are meant to allay remaining reservations and fears concerning Legal Tech, to ignite curiosity and, last but not least, to provide basic knowledge.
There will be workshops on basis of software programming and algorithmic thinking, on blockchain and machine learning as well as on document automation tools.
The teams have the chance to win attractive prizes. The expert jury chooses the three best competition entries i. a. by level of creativity, innovation, practicability, social impact, etc. The three winning teams will have the possibility to present their competition entries at the Legal Tech Conference, 10th February 2017, in front of an audience of experts and professionals.